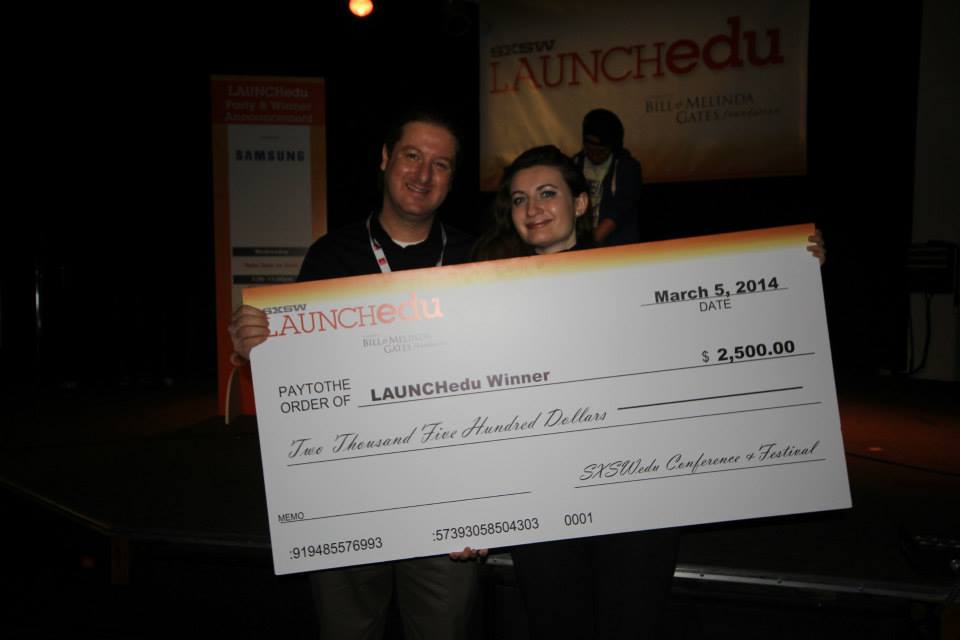 Austin, TX and San Francisco, CA – March 6, 2014 - A handpicked group of distinguished judges representing a cross section of in business, technology and education experts have selected RobotsLAB BOX as the winner of the LAUNCHedu Competition.
The competition began in August 2013 with approximately eighty applications. RobotsLAB was one of ten finalists chosen by the judges to present at SXSWedu on March 3. Following that presentation, RobotsLAB was one of three companies to be selected as a finalist. The final presentation was made in front of judges and a jam-packed room of educators on the morning of March 5. As part of the Educator Insights panel that discussed all ten competing companies, all three panelists cited RobotsLAB BOX as their favorite.
Based on the votes of attendees and judges, RobotsLAB BOX was ultimately chosen as the competition winner at the LAUNCHedu party on March 5. Betsy Corcoran, CEO and Co-Founder of EdSurge presented the award to RobotsLAB CEO Elad Inbar.